Organic heirloom Radish Seeds French Breakfast
$3.49
This is a packet of 50 premium quality, organic and heirloom French Breakfast radish seeds. FREE POSTAGE.
You can plant these all year long in all Australian conditions.
Fast to grow, these will mature and be ready for picking in 4-6 weeks.
They have a great taste and crunch. Try some today!
The seeds are sent to you in a foil pack and come with growing instructions.
QUARANTINE NOTICE – due to interstate quarantine laws we can NOT send these seeds to WA.
As a Tasmanian based business we CAN send to Tasmanian customers.
So… WA NO, Tasmania Yes.
Growing tips. We always recommend that you plant seeds in the best quality soil possible. If you are using potting mix, please make sure you are using a premium quality potting mix with a red quality tick. The difference in plant growth between premium quality potting mix and average potting mixes is amazing.
The image below shows what I mean. This is a comparison between Yates Gro Plus Advanced potting mix and another leading "premium" potting mix. Both were prepared on the same day. Both had the same seedlings planted in them.
The photo represents two weeks of growth. The top container features the Yates Gro Plus. This is what we mean when we say be careful which potting mix you use as it can make a HUGE difference. The bottom potting mix effectively killed the seedlings.
(below -difference between Yates Gro Plus Advanced potting mix and another premium mix.)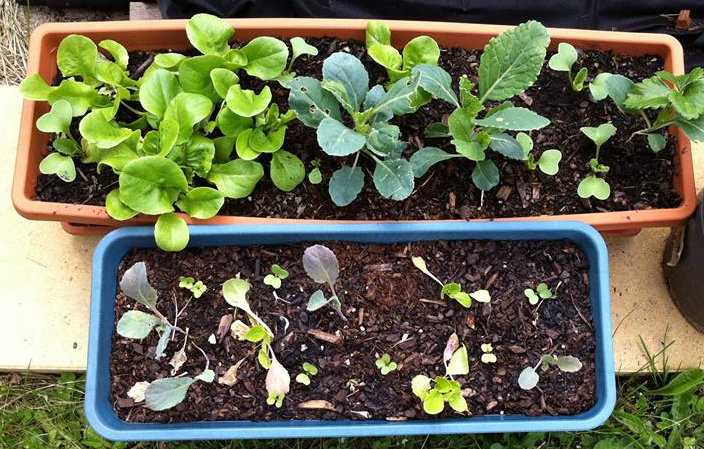 5 in stock
Description
Radish Seeds French Breakfast